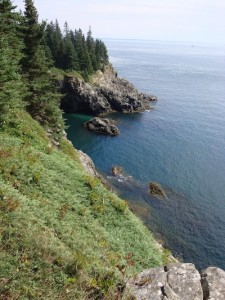 Dear All,
August was a time for me to catch up with Mother Nature.  Judy and I traveled to Downeast Maine and hiked along "The Bold Coast".   We took in the many spectacular views of this remote and beautiful part of Maine.
Also in August I had a screening of my film Wilderness and Spirit, A Mountain Called Katahdin.  This was at the Maine Historical Society in Portland in conjunction with the events for Governor Baxter Day.  It was fulfilling and also interesting that 10 years later people still are moved by Wilderness and Spirit.  I don't think the film will endure time as long as Katahdin has but it is nice to know that it still holds interest for audiences.
This Fall I will travel from the East to West Coasts with screenings of In Good Time, The Piano Jazz of Marian McPartland, from the Savannah Jazz Festival in Georgia to the Earshot Jazz Festival in Seattle.  Also an event in Port Washington, NY, Marian's hometown, and a reprise screening at the Portland Museum of Art.  In Seattle and Port Washington, Paul de Barros will join me .  Paul's new book, Shall We Play That One Together?: The Life and Art of Jazz Piano Legend Marian McPartland , is being released in mid October.  Paul is also the long time jazz critic for the Seattle Times, so I am looking forward to working with Paul on his home turf.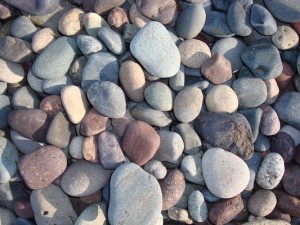 MPBN is broadcasting In Good Time on September 27 & 29.  In advance of that I will make a guest appearance on the MPBN radio show, Friday Night Jazz with Rich Tozier.  This airs on September 21 and Rich is dedicating the show to Marian's music.  That will be a real treat to hear as Marian's career spans the 1950s to present day.
Below is the list of Fall events for In Good Time
I hope to see you at a screening.  Thanks for your support.
Peace, Huey
"The DVD is just terrific….a marvelous documentation of a true artist."                                                                       Susan Stamberg, NPR on In Good Time
In Good Time Upcoming Screenings & Events
Radio
*September 21, 8:30PM.  Guest appearance on Friday Night Jazz with Rich Tozier.  Rich is dedicating the show to the music of Marian McPartland.
Television
*September 27 at 9PM 
*September 29 at 5PM.  Both on Maine Public Television, MPBN
In Person Screenings
*September 24, 8PM.  Savannah Jazz Festival, Savannah, GA
*October 20 & 21, 5PM each night.  Earshot Jazz Festival, Seattle, WA, at  Northwest Film Forum.   With guest, Paul de Barros, author, Shall We Play That One Together?The Life and Art of Jazz Piano Legend Marian McPartland 
*October 27, 4:30PM, Dolphin Bookshop, Port Washington, NY.  DVD and book signing With Paul de Barros.  I will show scenes from In Good Time and Paul will read passages from Shall We Play That One Together?
*October 28, 2PM, PMA Movies, Portland Museum of Art, Portland,ME
~DVDs will be available at all screenings~